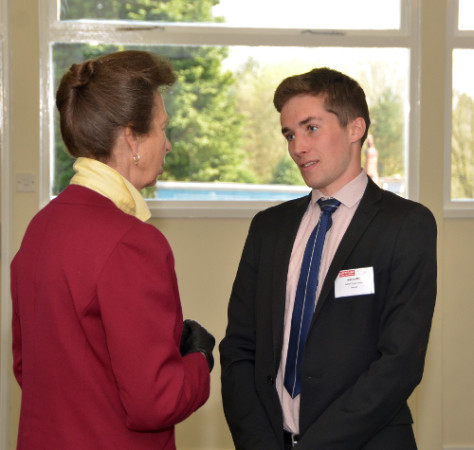 Who are we?

Over the last 6 months, co-founders Alex and Will have been challenging themselves to set up a much needed charity here in the UK. Along with the help of a hard-working committee from Oxford University, the charity is off to a fantastic start. Tutoring will begin in a few weeks time in Windale and Windmill Primary schools in Oxfordshire with over 14 trained tutors!

The idea behind Students4Students came about after Alex and Will returned from Ghana in the summer of 2014. Having tutored young school children in Ghana, and seeing the immense impact it had on them, they decided to challenge themselves to bring the idea to the UK in a more structured and precise form. With the number of Primary school students in the UK failing to attain basic literacy and numeracy levels when they reach secondary school, Alex and Will saw how tutoring disadvantaged students one on one could help to improve the standard nationwide. 1.2 million; the number of children leaving primary school without being able to read. This statistic is shocking, and further motivates us to act as quickly as possible.

With their humble beginnings on a plane home from Ghana, Alex and Will have seen unprecedented growth in the charity over the last 6 months. They have been finalists in the O2 Think Big challenge, which Alex attended gaining invaluable knowledge to further improve the charity. And more recently, Students4Students was the receiver of this year's Adrian Evans Award awarded by Ingela Evans, the widow of Adrian (the founder of Lattitude). She recognised the charity's potential and had many a kind word to say on the day. Furthermore, Her Royal Highness Princess Anne was the presenter of the award to Alex and Will, and she had some very insightful words to say, including this quote that truly epitomises the focus of Students4Students:

'People often blame secondary schools overlooking the impact of primary schools. Without the skills provided at primary schools, it is hard to achieve in further education and later life' - HRH Princess Anne
Interested in joining in with our charity or finding out more?

Students4Students is in a fantastic position to move forward and continue to grow as we move on into our 7th month. However, we are always looking for more members, tutors, and more pressingly, trustees. We would be humbled if Lattitude Alumni were interested in taking part in our charity and would offer a great deal of experience and training to those who wish to take part. As a trustee you will be a vital member in overseeing the charity's operations, and have a key voice in the expansion and constant revision of the charity's core values. Please contact us via email or telephone as seen below and we greatly look forward to getting in contact!


Please contact Alex and Will on the following emails:

william.clare@students4students.org.uk

alex.astley@students4students.org.uk

Telephone: 07975885944