William Clare, Co-Founder and Chair
Hi there, I'm Will. Along with Alex, I co founded the charity in 2014 and now I sit as Chair of Trustees. My main focus for Students4Students is to communicate and enable a clear future strategy. Our main aims in the 2017/2018 school year are to expand to Bristol, and work diligently on a digitization process, which will enable our tutors to have access to more resources online that are of better quality. This will give them the ability to report as much as possible on their current lesson plans, the effectiveness of their methods, and most importantly the development of the pupil. My ambition is to package Students4Students into a charitable model that universities across the country can easily adopt and make happen.
Debi Roberts, Child Safety Officer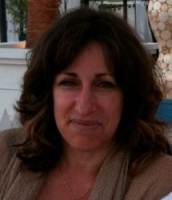 My name is Debi and I have worked in education and training for 30 years. Back in the early '90's I was fortunate enough to work closely with Galina Dolya, one of the world's leading authorities on Yygotskan education. With Galina acting as my mentor, I was able to provide a vygotskan approach to the classes I taught in the arts, emotional intelligence, spatial awareness and logic. I taught in her schools in London and Hertfordshire. Working with Dolya provided the theory to my intuitive understanding of an holistic, child centred approach to education. It was here that I was was introduced to The Theory of Constraints (TOC).
In 2010, I completed a year's formal research into my original TOC programme that combined TOC with story to develop student's conflict resolution skills and enhance the abilities of students to make good choices. This ensured a distinction for my Masters in Education and formed the basis for the book, Storytelling for Better Behaviour. in 2014 I became an author for the Royal Society for Public Health and have written their Mental Health and Well being course for adults and have been a contributing author for the shorter course aimed at Youth Health Champions.
James Powell, Secretary
Hi, I'm James and I'm Secretary Trustee of Students4Students. While studying at Oxford, I helped Alex and Will to set up the charity and am grateful that now, having left, I can still be of use in a more strategic role. My passion for the work that we do at Students4Students comes from my struggle with dyslexia throughout my primary education and the fact that I was lucky enough to have a tutor so that I wouldn't fall behind my classmates. Students4Students is my way of offering that same opportunity to those who need it regardless of their circumstances.
Fred Harrison-James, Treasurer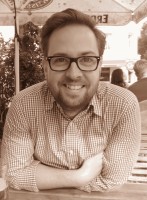 My name is Fred and I became a trustee of Students4Students in October 2016. I studied law at Lincoln College, Oxford, before qualifying as a solicitor. After working in south-east Asia, on projects to counter human trafficking, I returned to private practice. I am now a partner with a law firm called Loxley, specialising in litigation and dispute resolution. I live in Bristol. Part of my role as a trustee is to help support Students4Students as the charity grows. In Oxford, our student volunteers have created a successful model for supporting local primary schools and for helping to promote greater equality and mobility in education. I am looking forward to seeing the charity develop with universities and colleges in other parts of the UK.