William Clare, Co- Founder and Chair
My name's Will and I'm a final year undergraduate at the London School of Economics. Along with Alex, I am constantly engaged in furthering the growth of Students4Students, looking to expand to London and Bristol in the coming months. I would love one day for the charity to have an influence in Ghana where I volunteered with Alex this summer. One core focus of my degree is development on an international scale, with Students4Students we have scaled this down to a local level, developing young children's potential and achievement. I'm an avid football player, and cyclist, with a passion for piano who constantly strives to seek out new challenges. An upcoming challenge of mine is a summer triathlon to raise money for Students4Students, which I am currently preparing for.
Debi Roberts, Child Safety Officer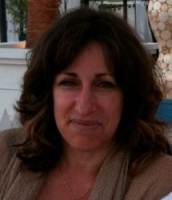 My name is Debi and I have worked in education and training for 30 years. Back in the early '90's I was fortunate enough to work closely with Galina Dolya, one of the world's leading authorities on Yygotskan education. With Galina acting as my mentor, I was able to provide a vygotskan approach to the classes I taught in the arts, emotional intelligence, spatial awareness and logic. I taught in her schools in London and Hertfordshire. Working with Dolya provided the theory to my intuitive understanding of an holistic, child centred approach to education. It was here that I was was introduced to The Theory of Constraints (TOC).
In 2010, I completed a year's formal research into my original TOC programme that combined TOC with story to develop student's conflict resolution skills and enhance the abilities of students to make good choices. This ensured a distinction for my Masters in Education and formed the basis for the book, Storytelling for Better Behaviour. in 2014 I became an author for the Royal Society for Public Health and have written their Mental Health and Well being course for adults and have been a contributing author for the shorter course aimed at Youth Health Champions.
James Powell, Secretary
Hi, I'm James and I'm Secretary Trustee of Students4Students. While studying at Oxford, I helped Alex and Will to set up the charity and am grateful that now, having left, I can still be of use in a more strategic role. My passion for the work that we do at Students4Students comes from my struggle with dyslexia throughout my primary education and the fact that I was lucky enough to have a tutor so that I wouldn't fall behind my classmates. Students4Students is my way of offering that same opportunity to those who need it regardless of their circumstances.
Fred Harrison-James, Treasurer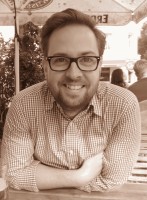 My name is Fred and I became a trustee of Students4Students in October 2016. I studied law at Lincoln College, Oxford, before qualifying as a solicitor. After working in south-east Asia, on projects to counter human trafficking, I returned to private practice. I am now a partner with a law firm called Loxley, specialising in litigation and dispute resolution. I live in Bristol. Part of my role as a trustee is to help support Students4Students as the charity grows. In Oxford, our student volunteers have created a successful model for supporting local primary schools and for helping to promote greater equality and mobility in education. I am looking forward to seeing the charity develop with universities and colleges in other parts of the UK.